Config Editor
Infrabot service comes with a Config Editor tool which can help you to easily create\edit and manage your config.json file.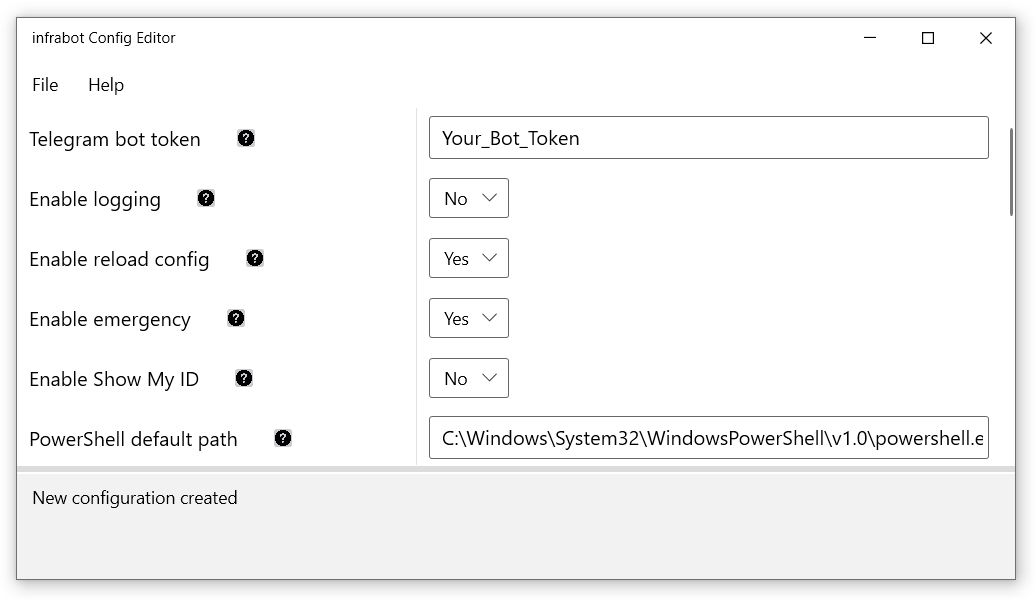 To open or create config.json file you can use Main menu of the application.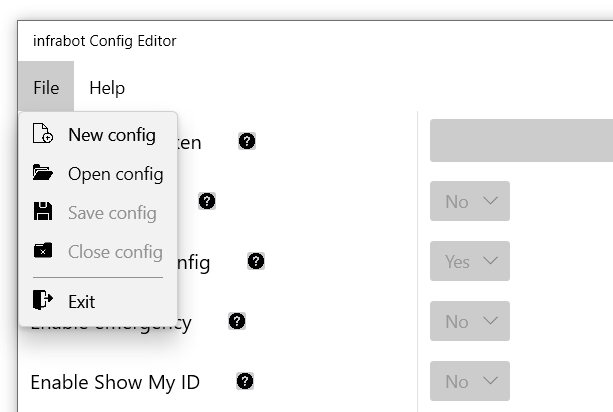 Each parameter has its own description, which you can use to determine how to properly configure it. In order to get information about each parameter without visiting documentation web site, you can press

button beside of each parameter.
After making appropriate changes on the form do not forget to save a file.